Posts for tag: orthodontics
By LaRoche Dental
April 09, 2014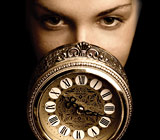 As the Baby Boomer generation moves into its 60s, more and more of us are concerned with looking younger. We do it with vitamins, diet, exercise, makeup, cosmetic surgery, and yes, even with cosmetic dentistry.
In recent years we have learned a lot about how aging affects the soft tissues and bones of your face. This has led to an approach to orthodontics that considers not only the teeth and jaws, but also the continuing growth of the bones and soft tissues of the face.
We used to think that growth stopped when people reached their late teens or early 20s. However, recent studies have shown that some kinds of growth continue throughout a person's lifetime. Your bones and facial structures change as much between the ages of 25 and 42 as they do between 18 and 25.
As you age your facial profile flattens, your nose becomes more prominent, the lower part of your face becomes shorter, and your lips become thinner. By studying these changes we have learned to consider them when planning orthodontic treatment. Modern orthodontics treats the entire face, not just the teeth.
The science of orthodontics is dedicated to slowly moving the teeth within the jaws to better functional and aesthetic positions, using standard braces or clear aligners. Sometimes the upper and lower jaws are so far out of alignment that more extreme treatment is needed. In such cases orthognathic (from ortho, meaning straight and gnathos, meaning jaw) surgery may be required to achieve the best results. Orthognathic surgery was once considered a drastic procedure, but it has become easier to manage during and following surgery and is now considered a more normal treatment option, like a facelift. Since the nose becomes more prominent as part of the aging process, the surgery is sometimes combined with rhinoplasty, or reshaping of the nose.
This new approach to orthodontics and cosmetic dentistry — taking into consideration the normal changes that occur as a person's face ages throughout life — requires teamwork among a general dentist, an orthodontist, and an oral surgeon. The results are a long-lasting change that holds back the clock on aging.
Contact us today to schedule an appointment to discuss your questions about cosmetic dentistry. You can also learn more by reading the Dear Doctor magazine article "Understanding Aging Makes Beauty Timeless."
By LaRoche Dental
January 29, 2014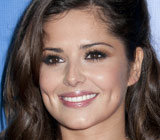 What if you had orthodontic treatments to enhance your smile — and nobody knew about it until it was all done?
That (almost) happened to British singer, cover girl and television personality Cheryl Cole. Since her big break in 2002, on the British reality show Popstars: The Rivals, Cole has had a successful music career, taken turns judging both the British and American versions of The X Factor, and graced the covers of fashion magazines like Elle and Harpers Bazaar.
And somewhere along the way, Cole wore an orthodontic appliance. It very nearly went undetected… until a colleague spilled the beans. That's when Cole was forced to divulge her secret: For a period of time, she had been wearing clear aligners on her teeth. Until her frenemy's revelation, only a few people knew — but when you compare the before-and-after pictures, the difference in her smile is clear.
So what exactly are clear aligners? Essentially, they consist of a series of thin plastic trays that are worn over the teeth for 22 hours each day. The trays are custom-made from a computerized model of an individual's mouth. Each tray is designed to move the teeth a small amount, and each is worn for two weeks before moving on to the next in the series. When the whole series is complete, the teeth will have shifted into their new (and better aligned) positions.
Besides being virtually unnoticeable, aligners are easy to remove. This makes it easy to keep the teeth clean — and can come in handy for important occasions (like cover-photo shoots and acceptance speeches). But don't remove them too frequently, or they won't work as planned. If that's a possibility (with teens, for example), aligners are available with "compliance indicators" to ensure they're being worn as often as they should be. They can also be made with special tabs to hold a place for teeth that haven't fully erupted (come in) yet — another feature that's handy for teens.
So if you need orthodontic work but prefer to stay "under the radar," ask us whether clear aligners could be right for you. Cheryl Cole did… and the results gave her something more to smile about.
If you would like more information on clear aligners, please contact us or schedule an appointment for a consultation. You can learn more about this topic in the Dear Doctor magazine articles "Clear Orthodontic Aligners" and "Clear Aligners for Teenagers."
By LaRoche Dental
December 20, 2013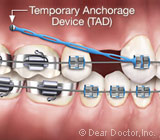 The field of orthodontics continues to progress with new and innovative techniques. One such innovation is known as a TAD — Temporary Anchorage Device. Best described as "mini-implants," TADs provide orthodontists with more precise control over the movement and positioning of certain teeth that could reduce treatment time.
Braces, the most common form of orthodontic device, are small brackets affixed to the outside of the teeth. We thread small flexible wires through the brackets which in turn apply gentle pressure to the teeth. This puts pressure on the periodontal ligament, an elastic tissue that holds the teeth in place to the jawbone. The ligament has small fibers that insert into the teeth and are held there by a substance called cementum. The pressure on the ligament causes it to form new bone, ligament and cementum as it moves into the new desired position.
Of course, each orthodontic case is different. The best outcome for some patients is to move only certain teeth, while minimizing movement on others. This involves a concept in orthodontics known as "anchorage," a planned circumstance where certain teeth or groups of teeth are immobilized (or "anchored") to prevent movement.
TADs do just that — they are, in effect, mini-screws or implants temporarily placed in the jaw bone to inhibit movement of a specific tooth or group of teeth, while not interfering with the movement of the misaligned teeth. These tiny devices are typically installed using only local anesthesia to numb the general location of their placement, and then removed when orthodontic treatment is completed.
TADs are part of an overall strategy to correct poor bite and teeth misalignment in the most precise and efficient way possible. They require planning, sometimes through consultation with different dental disciplines, to assure that their placement won't damage nerves, sinuses or other vital structures. Their use, though, could help shorten treatment time with braces, and help contribute to the best possible outcome — a new smile.
If you would like more information on transitional mini implants, please contact us or schedule an appointment for a consultation. You can also learn more about this topic by reading the Dear Doctor magazine article "What are TADs?"