Posts for tag: gum disease
By LaRoche Dental
October 12, 2015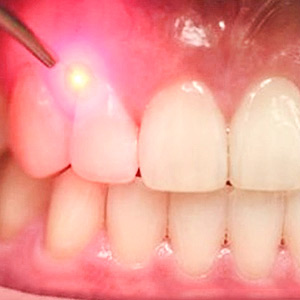 Although techniques for treating periodontal (gum) disease can vary, they all boil down to one objective: remove the bacterial plaque and calculus (hardened plaque deposits) that cause the infection. The initial treatment usually involves two techniques known as scaling and root planing.
Scaling uses hand instruments, ultrasonic equipment or a combination of both to manually remove plaque and calculus from the tooth and root surfaces. Root planing takes it a step further by minutely "shaving" infected material from the root surfaces. While more invasive techniques (including surgery) may be needed, scaling and root planing are the first line of treatment for any recent diagnosis of gum disease.
In recent years, an adaptation to these treatments has emerged using the Nd: YAG laser. The laser uses a particular crystal that's adaptable for many different types of surgery. In the case of gum disease, it's been found as effective as traditional methods for removing the infected linings of periodontal pockets. Voids created by detaching gum tissues as bone loss occurs, enlarge the small natural gap between the teeth and gums, which fill with pus and other infected matter. Removing the diseased lining from these pockets reduces bacteria below the gum line and speeds healing.
Periodontal laser therapy may have one advantage over traditional treatments: less tissue damage and swelling, and hence reduced post-treatment discomfort. While some research seems to confirm this, more controlled studies are needed to render a verdict on this claim.
Regardless of whether you undergo traditional scaling and root planing or a laser alternative, the aim is the same — to bring the disease under control by removing plaque and calculus and reestablishing good daily oral hygiene practices. Stopping gum disease as soon as possible will help ensure you'll have healthy teeth and gums for a long time.
If you would like more information on treatments for periodontal (gum) disease, please contact us or schedule an appointment for a consultation. You can also learn more about this topic by reading the Dear Doctor magazine article "Lasers versus Traditional Cleanings for Treating Gum Disease."
By LaRoche Dental
February 13, 2014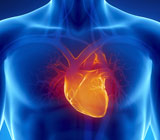 Your body's organ systems are interlinked — what happens in one system may affect another. An example of this is the interrelationship between periodontal (gum) disease and cardiovascular disease (CVD).
Medicine has discovered a common link between these two different conditions — inflammation. A result of the body's defense mechanisms, chronic inflammation is damaging to both your mouth and your heart. Inflammation can destroy the gum's soft tissue and underlying bone and lead to tooth loss. In the cardiovascular system, inflammation can begin and accelerate the buildup of plaque within arterial blood vessels (atherosclerosis). This inhibits the flow of oxygenated blood to both the heart and brain, which sets the stage for a heart attack or stroke.
Gum disease begins with poor oral hygiene. When brushing and flossing aren't performed on a regular basis, or not performed adequately, it allows a thin layer of bacterial plaque called biofilm to build up on the teeth. The bacteria cause infection in the soft tissues of the gum that triggers the chronic inflammation. Because it's often unaccompanied by other signs of infection like fever, a patient may not even be aware of it. There's evidence now that inflammation caused by moderate to severe gum disease can contribute to a similar response in blood vessels.
We can treat the gum disease and reduce or eliminate the inflammation. This first requires the removal of all plaque and calculus (harder deposits) on the teeth, down to the root level. It may require surgery to access these areas and to help regenerate some of the lost tissue and bone that support the teeth. It's also important to institute proper oral hygiene — effective daily brushing and flossing, semi-annual office cleanings and checkups.
In a similar way, you should address signs of inflammation in your cardiovascular system, including blood pressure management and the control of LDL (bad) cholesterol. Because both gum disease and CVD share many of the same risk factors, you can positively impact both your oral and general health by eating more nutritional foods, engaging in regular exercise and quitting tobacco products.
Treating any symptom of inflammation is important to improving your total health. By bringing gum disease and its accompanying inflammation under control, you may in turn help your heart and blood vessels.
If you would like more information on the relationship between heart and gum diseases, please contact us or schedule an appointment for a consultation. You can also learn more about this topic by reading the Dear Doctor magazine article "The Link Between Heart & Gum Diseases."