Posts for: July, 2014
By LaRoche Dental
July 17, 2014
As our profession advances, we dental professionals continue to find the biggest factor for successful outcomes is an informed patient. The more you know about your own teeth and gums, the greater your chance for a healthy outcome.
Regular dental care is fundamental to becoming informed. Your regular office visits and cleanings are an opportunity for us to "get real" — for you to learn the unvarnished truth about your dental issues and the reasons why you need to consider some options regarding your oral health. We also need to be just as realistic about what can or can't be done to improve your situation and the cost involved.
The best way to approach this is to develop a plan based on managing risk. Risk is essentially weighing anything we may potentially lose against the solutions for not losing it. In dentistry, we look at risk in four basic areas: periodontal, the threats to structures like gums, ligaments and bone that support the teeth; biomechanical, the threats to the structural integrity of teeth such as decay, enamel erosion or fracture; functional, problems that can arise with how the teeth, muscles and jaw joints work together; and aesthetic, the impact of all these threats to the outward appearance of your smile.
Once we know the risks you're facing, we then determine the best treatment approach for managing the risk based on costs and potential outcomes. For example, if you're diagnosed with gum disease, you're at risk for losing supporting bone and, ultimately, the affected teeth. Our primary goal is to prevent that loss from occurring through plaque and calculus removal that slow or stop the disease and allow affected tissues to heal. But if the disease has advanced and you've already experienced bone or even tooth loss, we may then need to modify our treatment goal by including gum surgery or tooth replacement options like dental implants.
Using a risk management approach helps us identify what needs to be treated and the most reasonable and achievable options for treating it. The foundation for this approach is prevention — stopping problems before they start or progress. Developing and maintaining this kind of action plan will help reduce your ultimate costs — emotional, social and financial.
If you would like more information on dental treatment planning, please contact us or schedule an appointment for a consultation. You can also learn more about this topic by reading the Dear Doctor magazine article "Successful Dental Treatment."
By LaRoche Dental
July 02, 2014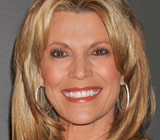 As the co-host of one of America's most beloved television game shows, Wheel of Fortune, Vanna White is recognized for her beautiful gowns and her dazzling smile. However, during an exclusive interview with Dear Doctor magazine, she shared her experiences with cosmetic dentistry. "I had a bridge put in probably 30 years ago where I had a tooth pulled and there was a space," Vanna said.
Prior to having a permanent tooth pulled, most people are concerned with what can be done to replace it. It's important to follow through and do exactly that. This is especially true with back teeth. Just because you can't see them, it doesn't mean you won't face problems if they are not replaced.
For example, did you know that missing posterior (back) teeth can lead to a wide array or problems with the remaining teeth, muscles, ligaments, joints and jaw bones? This includes:
A decrease in chewing efficiency that in turn can impact your diet, nutrition and overall health
Excessive erosion or wear of remaining teeth
Tipping, migration, rotation and even loss of adjacent remaining teeth
Painful jaw problems such as Temporomandibular Dysfunction (TMD)
One treatment option is to follow in Vanna's footsteps and consider a fixed bridge. This is an excellent option when dental implants won't work. And through our artistry, we can easily blend them in color and appearance with your surrounding teeth.
When implants are possible, they represent the best option. They are easily maintained and are a durable, long-lasting solution that can increase bite support.
To learn more about this topic, continue reading the Dear Doctor magazine article "Replacing Back Teeth." Or if you are already missing a permanent tooth, you can contact us today to schedule an appointment so that we can conduct a thorough examination. We will also address any questions you have as well as your treatment options. And if you want to read the entire feature article on Vanna White, continue reading "Vanna White."